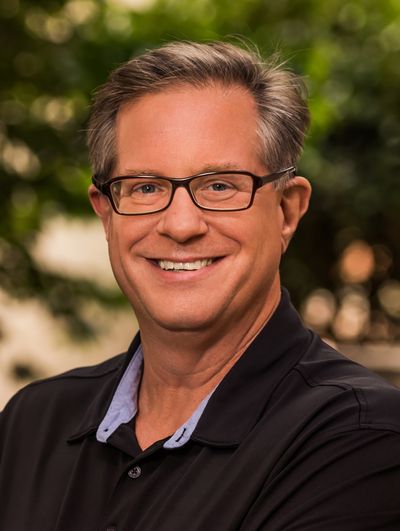 Lecturer, Department of Management
Terry College of Business
Professor Parker's Faith Story – Growing up in central West Virginia, I always thought that I was in control of my life. While we weren't a rich family, my parents provided for us and life seemed to go well. I put a lot of effort into being an excellent student, so my grades reflected my hard work. That was something else I could control. I didn't think much about religion or church, as my family didn't attend services very often. I just assumed what made a person a Christian was being born in the US and going to church enough times.
During my junior year while playing football, I broke my collarbone. This was the first time I realized that I couldn't control my life and circumstances. While on the sidelines a leader from a high school ministry called Young Life approached me, told me about a YL camp weekend, and invited me to go. I decided to take him up on his offer and had a GREAT time at the camp! During the weekend I was able to break some of the stereotypes I had of Christians. I was able to see that they enjoyed life and didn't just dress and act funny like I thought. I also began to realize that some of the things I was trying to do to be happy simply were not working.
I also learned a lot during that weekend about God's desire to have a relationship with me. I heard during several of the messages that I was sinful (or rebellious) and this sin caused a separation between me and a Holy God. However, I also learned because of God's love He sent His Son, Jesus Christ, to die on a cross and pay the penalty for my sin. His death bridged that gap between God and me, allowing me to experience His forgiveness and fill the void I felt in my heart. During that weekend on a beautiful, clear lake, full moon, and cloudless sky, I made the decision to place my faith in Christ alone to pay for my sins, come into my life, and begin to change my from the inside.
After placing my faith in Christ, I felt a sense of excitement and fun in life I had never felt. When I told my grandmothers of my decision to follow Christ, they both cried as I found out they had been praying diligently for years for a grandchild to place their faith in Christ. I also can look back and see God's hand of protection on my life over many potential pitfalls that I had started to get involved in before becoming a follower of Christ. I have since married a wonderful partner – Beth – and have two children – Rachel and Becca that also have a relationship with Jesus. Beth and I feel privileged to raise our children in a Christian home, something we did not experience.
I believe Jesus best summarized what we need to do as His followers in Matthew 22: 37-39 – Love God intently and love your neighbor. Our family verse is Micah 6:8 where we try "to act justly and to love mercy and to walk humbly with God". I try to do this through my work with students at UGA and opportunities to serve others through my church. I view it as an honor and privilege to help and serve students at UGA!